Meet Our Team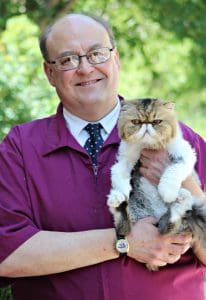 Dr. Kevin Sambol
DVM
Dr. Kevin Sambol has always felt his life's calling was to become a veterinarian and has been one for over 30 years. A lifelong Kansas resident, Dr. Sambol graduated from Kansas State University and practiced his entire career in the great Kansas City area. Dr. Sambol joined Amity Woods Animal Hospital in September of 2014, and he could not be more happy and appreciative to work with the staff, and care for the pets and establish bonds with the clients of Amity Woods Animal Hospital. When not practicing veterinary medicine, Dr. Sambol is a proud husband, father of three children, a grandfather to one grandson, and has a cat and two granddogs. His interests include music, fishing, and anything involving K-State sports, as well as the Kansas City Chiefs and Kansas City Royals.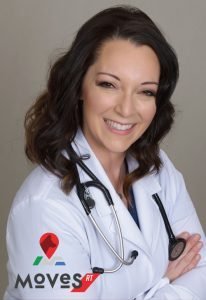 Dr. Andrea DeLuke
DVM
Dr. DeLuke is our MOVES™ veterinary surgery partner, available to perform advanced soft tissue and orthopedic surgeries at Amity Woods Animal Hospital. Dr. DeLuke earned her Doctor of Veterinary Medicine degree from Ross University in 2004. After completing her clinical training in Tucson, AZ, Dr. Nowak continued working as an Emergency Doctor in Tucson for several years. Dr. DeLuke returned to the Midwest and completed a small animal surgery residency at Mission MedVet in Mission, KS. Prior to beginning her mobile surgery practice in the spring of 2019, she worked as a staff veterinarian in the surgery department at referral hospitals in St. Louis and Kansas City. She has three dogs, two cats, and a yard full of chickens.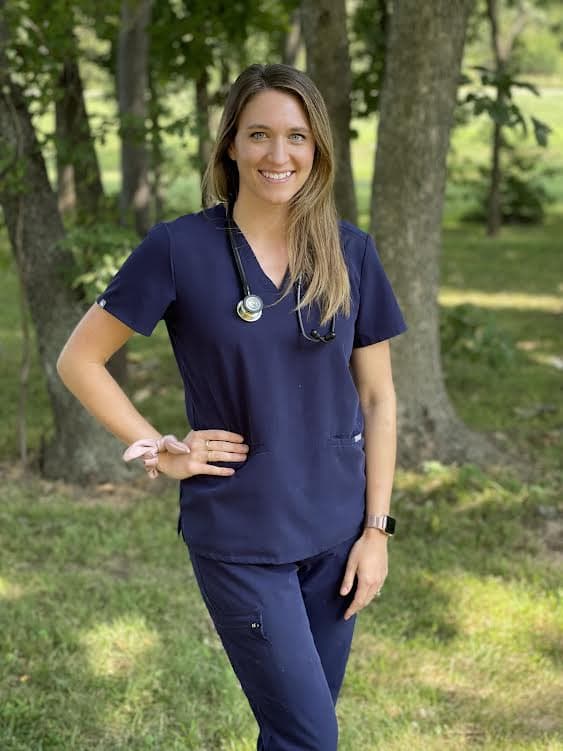 Dr. Hillery Gilbert
DVM
Dr. Hillery Gilbert grew up in the Black Hills of South Dakota. She graduated from the University of Minnesota with her Doctor of Veterinary Medicine degree in 2017. She worked in South Dakota and the suburbs of Houston, Texas as a general practice veterinarian prior to moving to Kansas City. Dr. Gilbert has special interests in abdominal ultrasound as well as dermatology and preventative medicine. She is married with one daughter. Additionally, her family includes two loveable dogs, Karsen and Harvey, and one chatty cat, Bruce.

In her spare time, she enjoys baking/cooking, running, biking, watching movies, and just spending time with her family. Dr. Gilbert is excited to join the Amity Woods team and begin to make long-term connections with her patients and their owners.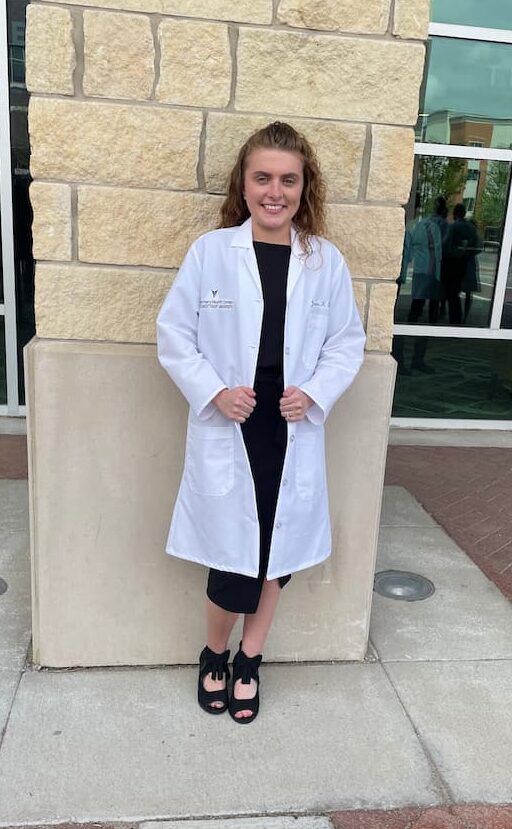 Dr. Jenna Baker
DVM
Dr. Baker recently graduated from Kansas State University with her Doctor of Veterinary Medicine degree. She is excited to take on her new role at Amity Woods Animal hospital, as previously she was a technician starting in 2016. She is excited to get married in November 2023 to her future husband who is also a veterinarian (same graduating class). She is a pet mom to 1 dog, 1 cat, 2 turtles, 1 tortoise, and 1 bearded dragon. She has a special interest in abdominal ultrasound, small animal surgery, and even exotics. In her spare time, she enjoys exercising, going for walks, golfing, and spending time with family. Dr. Baker is looking forward to connecting with clients and providing compassionate care to all type of patients.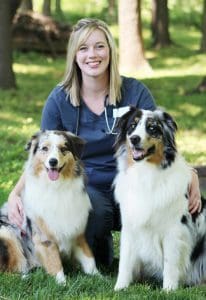 Sarah
Lead RVT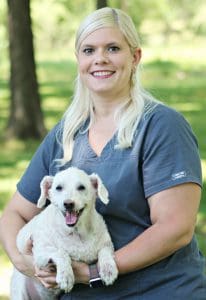 Roxie
Technician Assistant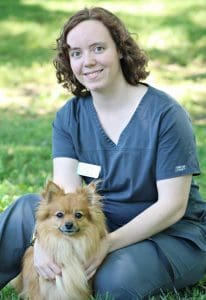 Kayla
Technician Assistant Caitlin
Groomer